Archive for August, 2013
The Med-Label sterilization load control labels and label guns are also known as sterilization stickers in the hospital marketplace. Med-Label Inc. offers sterilization stickers that come in a variety of product lines such as:
– sterilization load control stickers
– patient charge stickers/labels
– event related sitckers/labels
– inventory control stickers/labels
– expiration stickers/labels
– barcoding stickers/labels
– piggyback stickers/labels
– peel and stick stickers/labels
– steam gas and sterrad stickers/labels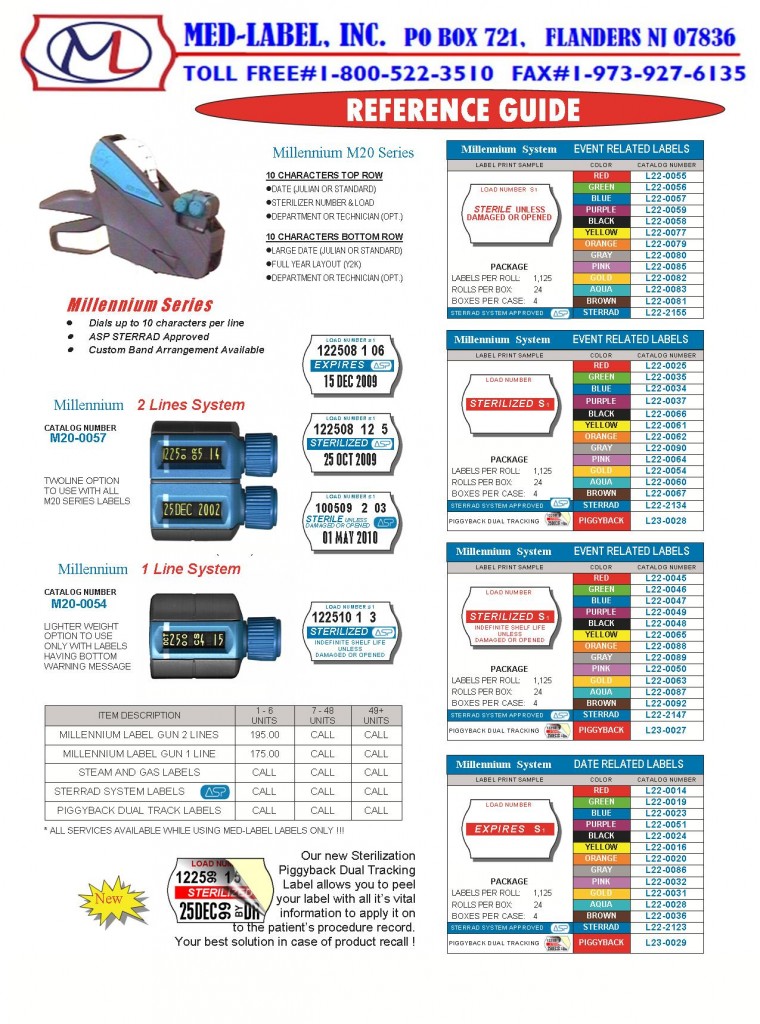 Med-Label Inc also offers a complete line of tray tracking labels for central sterile supply stickers, dental, food, pharmacy, receiving, clinical lab, emergency room and operating room departments within hospitals.
Med-Label Inc. supports Zebra, Datamax, and Intermec printers with tray tracking labels and ribbons for the following tray tracking systems:
– Abacus
– Aesculap
– Alex Gold
– Cardinal Impress
– Censitrac
– Getinge
– T-DOC
– Microsystems
– Readytracker
In addition Med-Label Inc's new product line of hangtags include steritags and steripockets which provides the most efficient way to label and organize your items and trays in your department.
Med-Label's customer service, technical support and label gun on site repair center is available for one on one customer support from 8:30 A.M. to 4 P.M.; Monday – Friday. For more information call Med-Label's toll free phone number 1-800-522-3510 or visit online at WWW.MEDLABEL.COM.